Welcome To Gracie Press!
---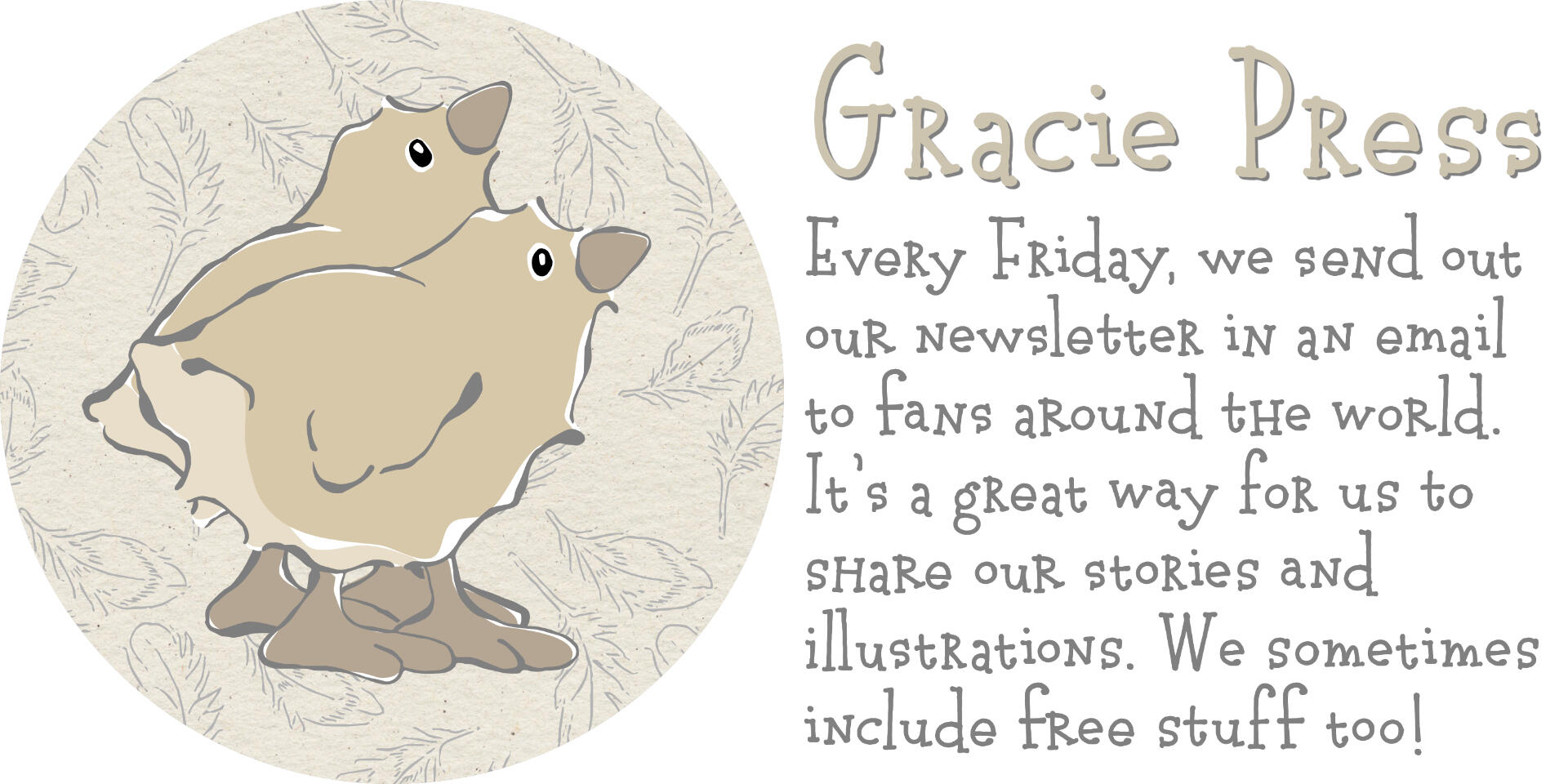 Our Latest Book…The Shoebox…September 2021
Target Publication Date
September 30, 2021
The Sewer Rat had been tormenting the chickens for days and days. He had even become The Biggest Scary Thing for Gracie. Even though she had faced The Big Scary Thing and The Bigger Scary Thing, she was not sure what to do about The Biggest Scary Thing.

But Gracie is the leader of her flock, and she has to do something. She devises The Best Plan Ever that includes an ingenious invention called The Sewer Rat Eradicator. It will prove that chickens are brave, and it will get rid of The Sewer Rat once and for all. And somehow maybe, just maybe, it will also help to fix her best friend's heart.
hardback with matte jacket, paperback with matte cover, 6" x 9," 50 lb. white paper, 270 pages, 27 chapters with a full-page black-and-white illustration for each chapter, 4th grade reading level
This video features most of the illustrations from The Shoebox. While written with children ages 8 to 12 in mind, the illustrations and story message make it appropriate for a much broader audience. Believe in yourself. Follow your heart's desire. Be true to your friends. Love chases away fear. You can do more than you ever thought possible.
The background music is "The Last Leaf Falls" by Lucas King from "Emotional Piano Music I, Royalty Free Piano Music."
About The Other Characters